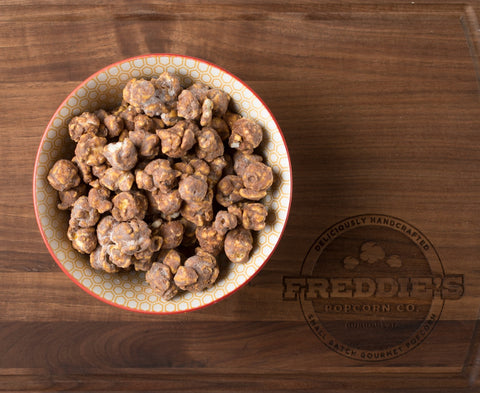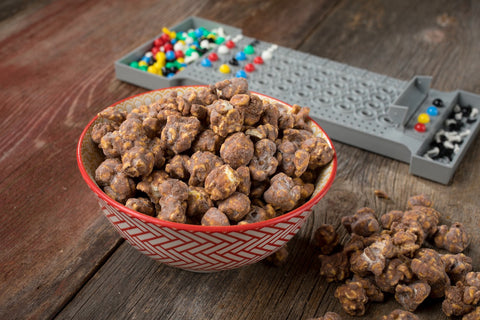 Chunky Monkey
Our take on an old classic treat! Caramel Corn smothered in peanut butter and dark chocolate topped with powdered sugar.
Pop'd in the Name of Love!
Their Dill Pickle popcorn is amazing!!!
So easy to work with and creative. Thank you for making our event extra special.
We had five different delicious flavors from Freddie's popcorn for our wedding in May! It was the perfect, light snack to end the night. Everyone enjoyed it! They allowed us to taste all the flavors when trying to choose our favorite flavors for our big day (which was extremely difficult since they were all so yummy)! Thanks for everything you did to make our wedding day so wonderful!
My family absolutely loves their popcorn! Everyone has their favorite and it never lasts long in our house, it never makes it home at all.
This is How the Pop'n Happens

Freddie's Signature Popcorn Blend, the perfect kernel for the perfect popcorn.


This is where the popcorn starts to get awesome!
Hand packaged just for you.

Delivered To Your Doorstep
Let the excitement begin, you almost have it.

This is the best part, time to break it open and enjoy the awesomeness!
Proud To Be Local
With over 18 years of history in the Dubuque area, Freddie's is proud to bring delicious goodness to our local communities. We want to thank you for supporting our small business and continuing to shop local!